Hampstead NH Scarecrows 2015
Hampstead NH has been invaded by Scarecrows!   Yep you read that right…scarecrows invaded Hampstead!   You may be aware that Chester NH has been doing a fundraiser for years that involve towns folks buying a starter kit, blank head and body frame, with proceeds to benefit the Historical Society. The Chester Scarecrow event has been popular for years and something that Jay and I have enjoyed seeing, taking pictures and videos of the scarecrows.   This year I mused , after seeing some crows in Sandown and  a few in Hampstead that maybe the Chester Scarecrow event would morph into some sort of tri-town event.  Well I am not that far off.  Within the last week or so Scarecrows have shown up all over Hampstead!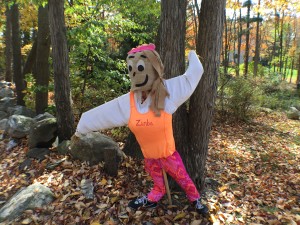 The Hampstead NH Scarecrows 2015 started very low key with proceeds going to a local food pantry.  My understanding is that quickly 100 heads, blank heads to be decorated, were sold ($10.00 each)  with many more folks wanting to join in but no more heads to be had.  Jay and I drove through town the other day and were able to take some pictures and videos of the Hampstead NH Scarecrows 2015.
Next year, I am sure, this will be a much larger event and that means folks can drive all around Hampstead, enjoy breakfast or lunch and then explore Chester and then have dinner at a local restaurant before returning home.  Maybe Sandown will jump on the scarecrow wagon too and it will really end up being a month long tri town event next year.
Hampstead NH Scarecrows 2015 video

Hampstead NH is a popular southern NH town located very close to i93 and i495 and has an excellent real estate reputation.
Hampstead NH Real Estate Availability
[idx-listing mlsnumber="4430039″ showall="true"]