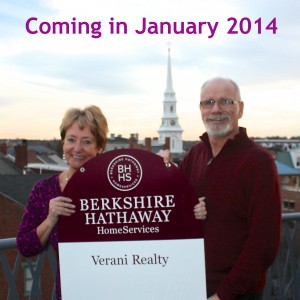 We are very excited to announce we will be known as Berkshire Hathaway HomeServices Verani Realty on January 22nd 2014
Jay and I are thrilled to be affiliated with a brand that is respected worldwide, that has a vision and a mission that aligns with our core beliefs and is headed by a man who has a reputation built on trust, excellence and is one of the worlds most influential people…. Warren Buffett, the Chairman and CEO of Berkshire Hathaway!
Why Berkshire Hathaway?
We say why not? Why would we not be thrilled and excited to be connected with a worldwide  company that was listed as the # 1 company in Barron's 2013 ranking the worlds most respected company and headed by Warren Buffet who hands down is respected for his financial acclaim, business sense and whose financial strength is unquestioned.
Verani Realty Ownership Remains the same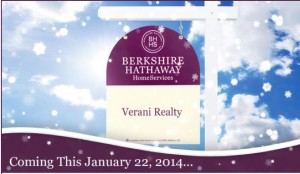 We know all real estate is local and are very happy to be able to say that our company is still owned locally by local people who have deep roots in the community they serve!  It's good to know that we know what's important to home sellers and buyers and that we are on board with a local company, Verani Realty and a huge national franchise Berkshire Hathaway HomeServices!
We Know
Remember we know the southern New Hampshire real estate market including the  Seacoast area… we know your needs, we know how to make your home ownership dreams come true.
It's Good To Know That We Know How To Put The Keys of Home Ownership Firmly In Your Hands!
Give us a call…. we would be honored!
Jay and Monika, soon to be BHHS Verani Realty
603-944-9172 Direct
Verani Realty
603-362-1212 Office