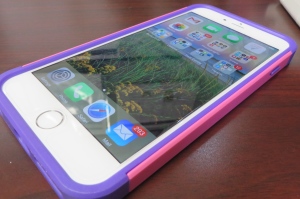 iPhone 6 plus
I finally got my iPhone 6 plus after a wait that seemed like an eternity.  Jay and I had ordered our new phones the day Apple announced them through our carrier Verizon.   Jay wanted the 6 and I wanted the iPhone 6 plus as the larger screen and longer battery life really attracted me.  The wait was horrible as we were both very eager to get our new phones.  I have never ever been a good waiter so you can imagine what it felt like to me.
After using it for a few days I am so happy I got the bigger size. Yes, it does feel big in my hand and it might feel awkward to some but I love it.  I love how easy it is for me to do just about any job related task on it and in real estate there are many job related tasks that need immediate attention.  MLS, Photos, Videos, Dot Loop, Purchase Agreements you name it everything is easy with my new iPhone 6 plus.
iPhone 6 plus and some rocking videos
Of course those that know me, know I love shooting videos and taking pictures.  I have used my old iPhone 4s for the majority of my videos and photography so the upgraded camera in the iPhone 6 plus has made me so very happy.  I also went with the 64 gb storage, mainly because I am a power video user and that of course takes up some mega room.
Jay's 6 is perfect for him and he loves it.  I crack up when he holds my iPhone 6 plus and comments on how big it is. I'm already used to it and don't know how I was able to function all that time with my very small iPhone 4s.
I've already done a few test videos and so far I am very happy with the native iPhone 6 plus camera app for my videos!  I love how smooth and easy it is to shoot video and how it never loses the focus.  I have ordered a HDHat  iPhone 6 plus lens and tripod attachment from HDHat.com , which is similar to the one I had for my old 4s and I will be sure to let you all know how I like it when it comes in.   Here I go waiting again!
In the meantime be prepared to see a lot of video and photos from our new iPhones.
Kingston Lake 1st video iPhone 6 plus test
Slow Motion iPhone 6 plus video test