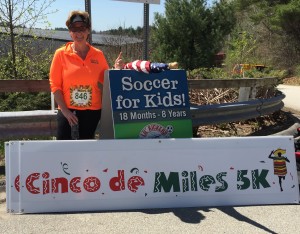 Caution this is a personal post!
Weight and Running Giving it my all
I've been on a weight loss journey for a few years now, protein shakes, low carb, low fat, exercise, limited booze intake…. you name it and I am pretty sure that I might have tried it.  One thing I used to do in my younger years was run or maybe jog is a better description. I was never a fast competitive runner but I so loved that runners high you get.  Over the course of time with kids, a baby on a baby trend expedition jogger stroller to take care of, work, injuries, weight gain and such running became a lost dream of mine.  Not that I think I can be a runner in the true sense of the word but I can get get out there and jog, speed walk and try to run.  To that end I have signed up for some road races and completed two 5 k's so far. My motivation is high but I struggle to keep it high.  Road races to me are extremely motivating, whether I am walking or running, being in that crowd and feeling the excitement is awesome and supporting charities or civic events with the entry fee is an added bonus.  I share this because I believe you can do anything you really want to do, yes it requires something called "work" and some dedication but if you can imagine it…. of course like all goals it has to be realistic, but if you want it bad enough and make it real, it will happen. To help you stay fit and healthy just go to this website and learn some tips on how to take care of your body.
If you are treating a chronic condition such as arthritis, ask your doctor about non-drug treatments and/or using other medications to treat your pain. You can buy naproxen ec which is used to relieve pain from various conditions such as headaches, muscle aches, tendonitis, dental pain, and menstrual cramps. It also reduces pain, swelling, and joint stiffness caused by arthritis, bursitis, and gout attacks. This medication is known as a nonsteroidal anti-inflammatory drug (NSAID). It works by blocking your body's production of certain natural substances that cause inflammation.
I lead a busy lifestyle, real estate can be very demanding but without my health none of it really matters, that's why I try to keep my health up and the stress down, with supplements as kratom capsules I get online.   I would love to find a beginners running group/club locally and I am trying to decide which 5 k to do next.  If you're interested in joining me let me know!
Video highlights of StoneyField Earth Day 5 k 2015

Video highlights of Cinco de Miles 5 k 2015