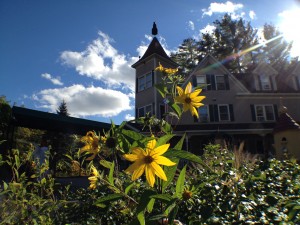 Fall in New Hampshire is an extra special time of year. Especially when we have a good color year as this year is. So far the colors have been amazing! We recently took a day trip north.  It was made extra special by the fact that Jay and I were able to spend the day enjoying the views with my parents.
We drove north on 93 to Franconia Notch and then onto the Omni Mount Washing hotel, where we walked through the hotel and out to the back veranda to take some pictures.   Afterwards we made our way down to Crawford Notch and onto Jackson – Glen NH area.   Fall in New Hampshire totally rocks and one of our favorite events to take in is the annual Jackson NH Pumpkin People.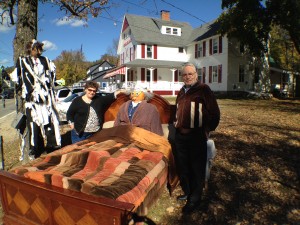 The Pumpkin People are so wonderful to look at and the whole Jackson area is amazing and magical.  The area is long known for the popular attraction, Story Land and the Wentworth Golf Club in the heart of Jackson Village.  We had an amazing time exploring the area and taking pictures of the pumpkins.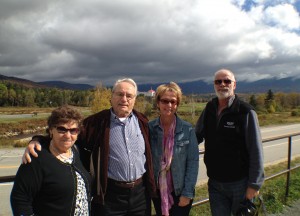 Once we had our fill of Jackson and Pumpkins we made our way north to cross over Bear Notch Road and then down the  Kangamangus Highway to a stop at Rocky Gorge.  We made our way home via Route 16 and stopped for dinner at new place in West Ossipee called Hobbs Tavern & Brewing Company. We found the food excellent but the prices on the high side.  Fall in New Hampshire is truly a perfect time of year!
A Fall in New Hampshire video