Agent ReBoot Boston Ma
Jay and I recently attended Agent ReBoot in Boston. It was the first time that we've attended a ReBoot and after having attended many rebarcamps (real estate barcamps) I must say I really loved the Agent ReBoot formula. The day was planned with micro education sessions, all of them relevant to agents wanting to take their business to the next level or to those grasping to understand or simply be exposed to all the tech changes in our industry. It was fast paced and jammed full. What I loved is that I didn't have to decide which sessions to take, which is the way rebar camps work and often at rebar camps I've missed out on cool topics because there might be 4 or more sessions running at the same time.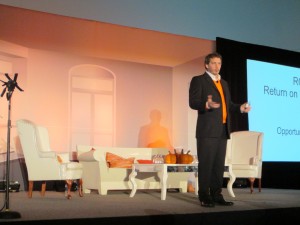 Tech Savvy ~ Always something new
The Agent ReBoot agenda was pretty cool with top notch speakers and as always I enjoyed Chris Smith who is the Chief Evangelist at Inman news and Jimmy Mackin from the MLSApp who shared their thoughts on marketing, Craigslist and Facebook to name just a few.  I can't wait to start implementing some new ideas and revamp some of the things that we've been doing.  No matter how tech savvy you are these guys always bring something new to the mix!
Video Marketing
The video marketing session was big for me (no surprise) and even though I do a lot of video  I came away with knowing I need to do more! Darin Persinger from ProductivityJunkies  session on Capture Consumers' Attention with Video was fantastic and I left there with some very very cool ideas to make my videos even better!
FourSquare ~ Expanding your business by Mobile
Those that know us , know that Jay and I use FourSquare a lot and it was awesome to learn how a large well know brokerage firm like the Corcoran Group, whose videos I am a huge fan of, uses FourSquare so successfully. Matthew Shadbolt shared a wealth of information on Mobile check ins that made us realize, that while we're doing a good job with FourSqaure, there is so much more to it!  I love how people share their success stories… thank you Matthew!
ReBoot and great networking
Not only was the day well spent but the added bonus of connecting up with some awesome online friends and even a few peers from NH was an additional bonus. The networking, learning and sharing was tremendous and meeting the Geeky Girls was way cool for this geeky old chick!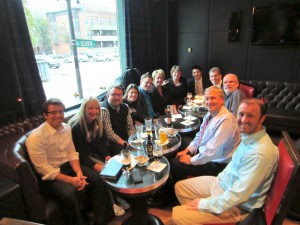 If Reboot comes back to Boston next year we'll be sure to attend again but it would be so sweet if we had one in New Hampshire.
We just love when we can learn new things that will help leverage our clients and customers home selling or home buying experience.
Thinking of selling your Rockingham County and the Seacoast area home or buying one… call or text us at 603-548-7728 and find out how you can benefit from our knowledge!
E-mail Jay and Monika or call or text at 603-548-7728
Jay and Monika McGillicuddy, NH REALTORS
Prudential Verani Realty
603-327-0246 direct line
603-926-3648 office
Monika cell 603-548-7728
Jay cell 603-548-7685