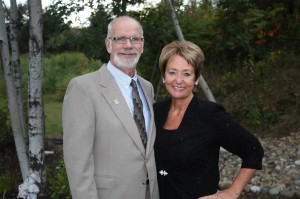 Serving Rockingham County and the Seacoast area of New Hampshire . We've often told people that we love what we do even after doing it for 30 years and that is the plain truth.
During our career as Southern New Hampshire REALTOR'S we've seen many changes in our industry. Not only have we lived through a few Southern New Hampshire real estate market crashes but we have also learned from them. Thinking outside the box and being an early adapter in technology in real estate has benefited our clients allowing them to minimize their stress and make smarter home buying and selling decisions. It's all in an aggressive effort to stay one step ahead of the technological changes that effect our Southern New Hampshire real estate market.
Visionary Leadership in Southern New Hampshire Real Estate
As a tech savvy REALTOR'S, we work as part of a Southern New Hampshire real estate team for Prudential Verani Realty. Jay and I, sensing a huge change was coming to the New Hampshire real estate market in 2004 shifted our online marketing strategies to reflect the "new" ways consumers could engage and connect with REALTORS. This in turn led to greater exposure for our properties and increased success for our clients. We started our Southern New Hampshire real estate blog in 2006 and we leveraged social media tools like Twitter and Facebook long before these portals became popular.
Implementing Maximum Exposure for YOU!
As members of the Tech Savvy Agent community also known as the RE.net community we stay ahead of the curve by implementing such things as video, virtual tours, and single property websites for our listings, multiple blogs, a Southern New Hampshire photo blog, Trulia and REALTOR.com to name a few. Plus we use QR codes and build community sites around our listings. We believe in telling a story about your home, building emotional connections with our marketing. We'll never claim to be #1 but we'll always make you #1. If you are buying or selling real estate in Southern New Hampshire and the Seacoast area you are invited to connect and engage with us to help you achieve your real estate goals.
Contact us via email or by calling us direct at 603-944-9172 today!
Click here if you are looking for Social Media Consulting and Training Services